Wastewater Collection
The existing wastewater collection system consists of nearly 100 miles of mains and 25 lift stations. The wastewater collection system is not interconnected with any storm drainage system.
Wastewater Treatment
The District operates the Vista Wastewater Treatment Plant which treats wastewater for portions of PAWSD District 1. The plant also treats wastewater from the Pagosa Springs Sanitation General Improvement District, who maintain their own wastewater lines. The Vista Wastewater Treatment Plant is in compliance with all discharge standards required by the Colorado Department of Health and Environment.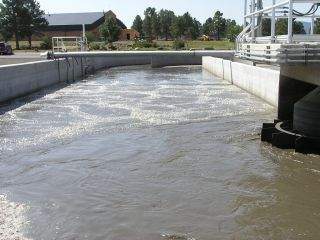 Vista Wastewater Treatment Plant