District Business
Who We Are
Pagosa Water and Sanitation District is a quasi-municipal corporation and a political subdivision of the State of Colorado organized under Colorado Revised Statutes Title 32. The District was originally formed in 1971 and reorganized as the Pagosa Area Water and Sanitation District in 1977. The District encompasses approximately 76 square miles in the San Juan Mountains of southwestern Colorado, and includes within its boundaries the Town of Pagosa Springs and unincorporated areas of Archuleta County.
What We Do
Located at the headwaters of the San Juan basin watershed, the PAWSD service area enjoys some of the cleanest naturally-occuring water in the state, uncontaminated by upstream wastewater discharge, industrial pollution, energy and mineral extraction activities.
Our mission at PAWSD is to make sure that our resource, and our collection and treatment of wastewater, is something our customers can depend upon, now and in the future.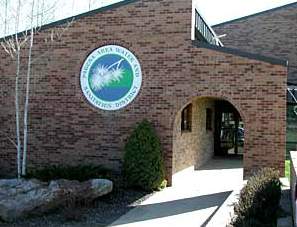 We offer tours to show what we do!
Contact Us to set one up.